Module 2 – Initiation
150,00€
Description
This module develops the foundations of equine permaculture :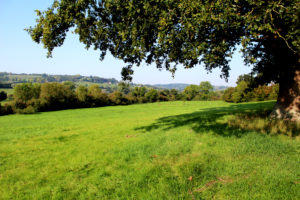 principles of ecology,

ethics and principles of equine permaculture,

methods of designing an equine permaculture accommodation.
=> à l'issue de ce Module, vous serez en mesure d'élaborer les grandes lignes directrices du Design de votre site.
Ce module est composé de 6 sections bringing together theoretical courses in the form of videos and PDF files. You will have practical exercises and field trips to perform to validate the knowledge of this module. You will be guided to carry out the Base Map of your site and to start your personal investigation in order to define your project and to be able to gather all the information necessary for its future realization.
Il est recommandé d'avoir un projet en tête, même si ce n'est pas pour tout de suite. Dans tous les cas, il est important d'avoir accès à une parcelle d'environ 1 hectare to practice.
=> Ce Module correspond à 6 semaines and 20 à 35 heures minimum de travail personnel (c'est l'équivalent des 3 jours du stage Initiation à la permaculture équine au val de vie).
Only logged in customers who have purchased this product may leave a review.